~MARGOT MALIA LYNCH/
MATHUNDRA STORM~
singer, writer, musician, rollerderbygirl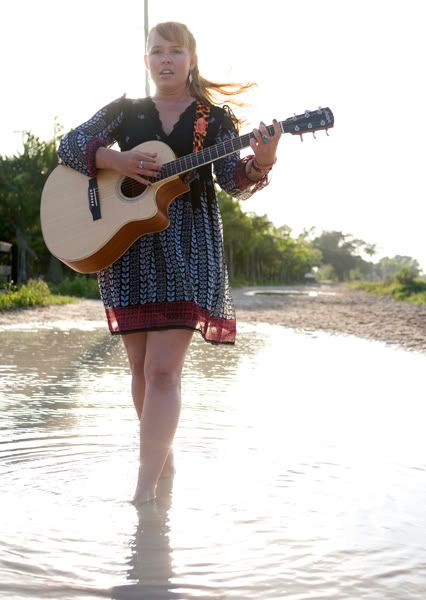 photo by susaneganphoto.com
∞
Roller Derby Blog in The Albany Times Union
The above link is a must read! The Hellions of Troy, The Albany All Stars, and Capital District Men's Roller Derby leagues are blogging every day! I've written articles called "Divine Perspiration and Athletic Magic" and "There's a rip in my fishnets and I don't care." Please comment and let the paper know derby fans are out there!
~About Ms. Lynch: Studied classical piano and violin for 12 years."...I've seen love come and go
Graduated from SUNY Plattsburgh with a Music Scholarship. Experienced and
dynamic performer. Margot plays rhythm guitar, piano and has a powerful voice.
∞
ARTIST INFORMATION AND SAMPLES
leaving me hollow by the side of the road
I thought the oceans I cried were for you
but it's my way further into the truth..."
excerpt from original song 'the truth'
∞
I'm working towards my full length CD. If you would like to support me in this task please send any monetary amount through paypal at: margotproductions@yahoo.com
Margot Malia Lynch~ singer/songwriter, rhythm guitarist, pianist

Garland Nelson ~ Percussion, vocals.

www.soulsession.com

James Gascoyne ~ Bassist.

www.myspace.com/goynah

and other awesome musicians
go to www.sonicbids.com/margot to see the epk
live shows, video clips: www.youtube.com/margotmalia,
schedule, blog, songs, updates: www.myspace.com/margotmalia,
be a fan at newest page: http://www.facebook.com/pages/MARGOT-MALIA/31173143329
CONTACT ME @ MARGOTPRODUCTIONS@YAHOO.COM FOR BOOKINGS
∞♥∞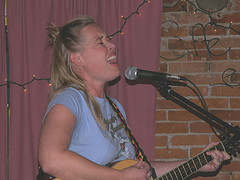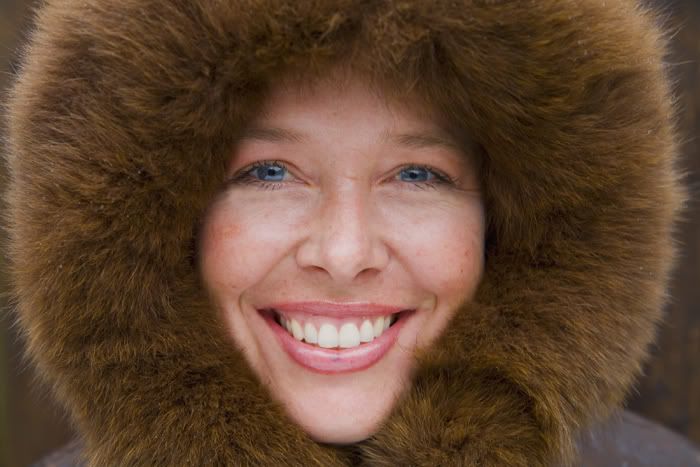 photo by Susan Egan
→ → → → → → → → → →
www.famecast.com/margot Watch a video of me performing my songs "The Timeless" and "I shine everywhere I go". This was a contest I entered and made it to the top 10 out of thousands of entries. I should enter this again....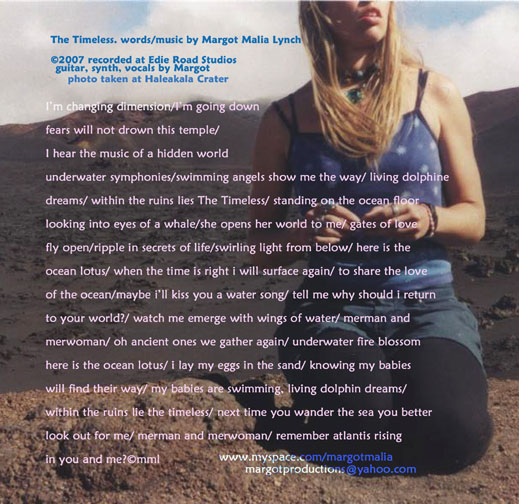 metaphysical~supernatural~
→ → → → → → → → → → →
excerpt from "Imaginary Friends"
"Think from your original thought
not a stolen cloned statement.
The powers of imagination
open accessto shared memories of life.
Thoughts coming from all of us into the next realization in line
It came from the idiots and prophets from the atlantean, the prehistoric, the witch
I believe in the light
the electricity that goes off in the brain.
You are lighting my mind
Every thought is a supernatural event."
margot malia lynch greenfield center ny 2006
REVIEWS:
Lyn Lifshin's words, Margot's work is "unique and fascinating". Lyn Lifshin has written more than 125 books, Her poems have appeared in most every poetry and literary magazine in the US, and she has been praised by Robert Frost and Ed Sanders. www.lynlifshin.com
"In "Making Reflections on Our Evolutions", Margot asks us to do just that - to approach our own personal evolution with patience, trust and gentleness. I was reminded of the wonderful quote from Thich Nhat Hanh: "May I learn to look at myself with the eyes of understanding and love." If we cannot treat ourselves with understanding and love, how can we give those things to others? And yet Margot's words and music contain a fierceness and urgency - she hears the music from a hidden world and she wants it to be a clarion call to us." Margaret McCarthy ~Visual Artist, Playwright/Poet www.margaretmccarthy.com
Review on 5 song EP Lava Moon: "Malia's voice is warm and sensuous throughout, alternately taking on the earthy quality of a Grace Slick or the flightly quality of Tori Amos. Lava Moon itself is a treatise in Feminist and Naturalist ideology. Lava Moon is about the empowerment of women; the finding of value in self rather than in the projections of society and a connection to the natural world." Wildy Haskel, Music Critic. http://wildysworld.blogspot.com/2009/05/review-margot-malia-lava-moon.html
∞
Solo and band performances in venues including:
The House of Blues. Chicago and Boston//CBGB's. New York, NY//The Alchemist. Jamaica Plain, MA.//The Sunset Bar and Grille N.Providence, RI //
The Lizard Lounge.Cambridge, Ma.//Pete's Candy Store. Brooklyn, NY//The All Asia Bar. Cambridge, MA. //
The Coffee Shack. Wellington, FL//Peabody's. Virginia Beach//The Underground. West Palm Beach FL//
Christie's on The Lake. Lake George, NY//Revolution Hall. Troy NY// WMZR 104.9 The Edge with RAlph Renna's Capital Underground//
Savannah's. Albany, NY. //Lark FEst. Albany, NY//Fuze Box. Albany, NY. The Beat Shop.Troy NY//Gaffney's Saratoga Springs NY //
The streets and Subways of Boston//Club Passim. Cambridge, MA.// TT The Bear's. Cambridge, MA//
→ → → → → → → → → → →
PHOTOGRAPHY
http://margotlynch.com/Gallery/ <~ click here for some rad photos of a few performers
http://margotlynch.com/Gallery1/albums.php <~ go here to see pics from the 2006 Saratoga Native American Festival.
AVAILABLE FOR PHOTO ASSIGNMENTS: PORTRAITS, LIVE SHOWS, JOURNALISM, EVENTS.
I also work freelance in film, tv, theater production.
→ → → → → → → → → → →
HELLIONS OF TROY ROLLER DERBY
I play roller derby for The Hellions of Troy. My name is Mathundra Storm #1108. Our season started in the summer of 2009.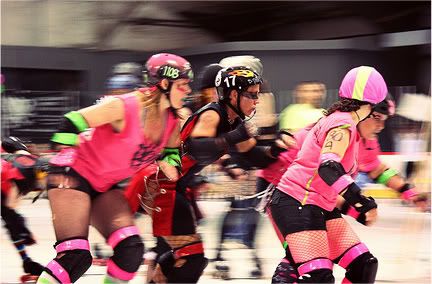 photo by jhiggins
photo by rob geirthy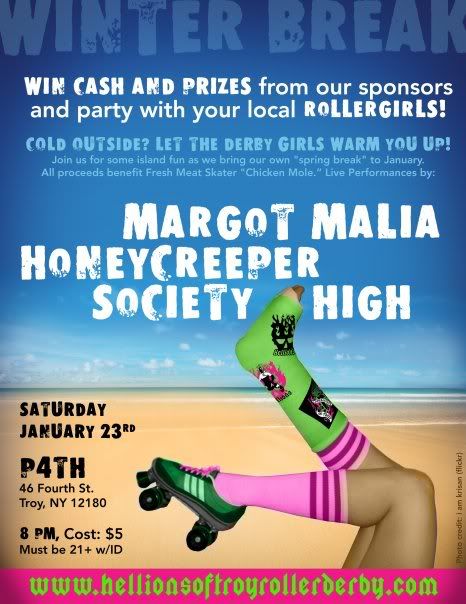 → → → → → → → → → → →
♥
Test text by Support
thanks for visiting
aloha